Angel En Provence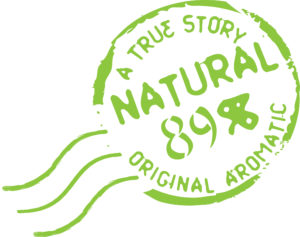 Angel En Provence is pure, organic natural hair care products free from SLS and SLES, paraffin and mineral oils.  After extensive studies and research in search for answers to customers changing needs and requirements, Dancoly Paris discovers  the most suitable ingredients for professional hair care products – Angel En Provence is borne.
Angel En Provence range is totally unique with the pursuit of the most pure and natural ingredients along with an environmentally conscious concept. Using advanced micro-molecule extraction technology to break down plant essences into micro molecules allows for deeper penetration and absorption.
Provence is specifically formulated to be gentle and effective creating dazzling results for all hair types. Luxuriously formulated based on fusing a harmonious blend of technology, purest forms of essential oils and plant extracts.
En Provence range is "Pure, natural and environmentally friendly" It is carefully formulated to cater for 8 different hair conditions and types in a system of shampoos, conditioners, mask, scalp treatments, styling and finishing products.
(For dry to damaged hair conditions)  Helichrysum, renowned as immortelle, is an eternal flower that never fades even after it dries. Its special ingredients give special functions. Can deeply moisturize and repair dry and damaged hair from within.
(For oily hair) Verbena –  also known as "magic grass" or "all-heal" has captivating fresh scent of lemon. A perfect magic herb. Invigorating with anti inflammation effect, bring absolute freshness to you  scalp.
(For coloured hair) Orange flower refers to the white flower of bitter orange, the essential oil of which is extremely and exquisite and smooth so to be titled under an Italian famous noble belle – Nerola. Precious bitter orange flower oil helps fight against UV rays, maintain hair color at its peak.
(For fine/limp hair) Lavender: Thanks to its numerous effects, lavender is considered as "the queen of herbs." Coming from Provence, it has the inherent romance as its origin does, with love, passion and strength.
(To prevent hair loss) Rosemary: "The Rose of The Virgin Mary". Rosemary oil can regulate the function of cortex and stimulate hair regeneration by promoting blood circulation of scalp.
(For dandruff hair or hair with abnormal sebum secretion) Green Tea: Dancoly has harnessed the widely recognized anti-inflammatory and sterilizing properties of green tea to create a natural hair-care line of products. Regulate and control sebum secretion, giving hair a new fresh experience.
(For curly hair) Rose: The rose essential oil is the most expensive in the world, known as "the queen of essential oils" or "liquid gold". Blended to be used on hair to create an alluring and elegant look. Its lingering fragrance leaves infinite love and romantic imagination.
(For straight hair) Grapefruit: Rich in nutrients, grapefruit has precious vitamin P, C and soluble cellulose. A perfect fruit not only for disease prevention but also for beauty. Now we use it into hair care procuts to create straight beauty hair.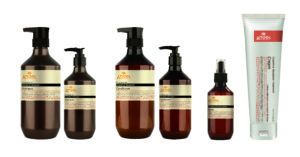 9. THE SYSTEMATIC THERAPIES TO RELAX AND CLEANSE 5 TYPES OF SCALP
(Oil scalp; Dry scalp; dandruff scalp; Hair-falling scalp; Sensitive scalp)
KIDS RANGE