INSIGHT: The new natural hair care systems
First tailor-made, natural, hair care systems with transformational results.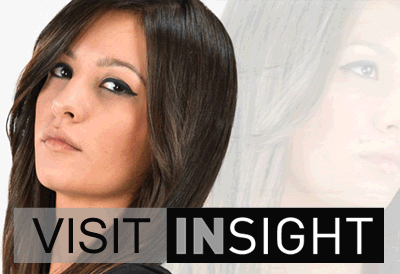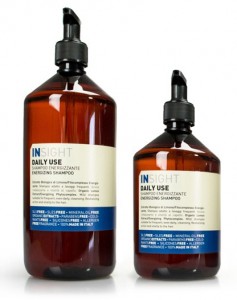 INSIGHT is a NEW, innovative and unconventional formulation of natural hair care range, using ancient wisdom of phyto-extracts, phyto-oils and ethical choice of organic ingredients and green chemistry aimed to reduce or eliminate the harmful effects of chemical ingredients to safeguard the long term health of hair, body and the environment.
Through a meticulous selection of raw materials and processes, all the products in the range are SLS/SLES FREE, PETROLATUM FREE, SILION FREE, PARABEN FREE, COLORANT and ALLERGEN FREE, 100% MADE IN ITALY
The comprehensive range is tailor made to treat all manner of hair types and conditions with an ingredients list bursting with active ingredients from organic agriculture, and oils and butter blends all specific for each product line. Products include shampoos, conditioners, treatments, styling and color range for normal, dry, damaged, coloured, frizzy, dandruff and hair loss, suited for all hair types.
The Insight products from conception to finish are organic, natural, affordable, specifically formulated to treat different hair conditions with transformational results.
Prescriptive Results: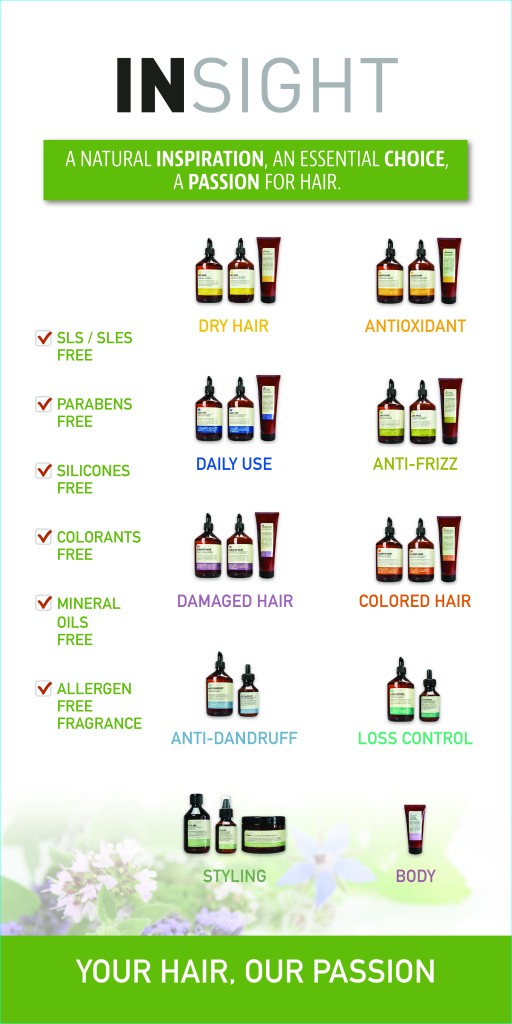 INSIGHT is the first natural brand to tailor each product line to treat specific hair types. For example; the Cocoa Butter, Cotton Oil and Hemp Oil in the Anti-Frizz Range effectively detangles, softens and nourishes hair, while the Henna Extract, Mango Butter and Grape Seed Oil in the Coloured Hair Range revitalises and protects the hair while extending the life of the colour.
An 'INSIGHT' into the ingredients:
The active main ingredients are of organic origins. A blend of plant extracts, oils and butter of natural origins working in synergy increasing the nourishment of the hair.
All shampoos are formulated without SLS and SLES (Sodium Lauryl Sulfate and Sodium Laureth Sulfate), which are considered aggressive and potentially irritating surfactants. As a replacement INSIGHT use Sodium Coceth Sulfate, derived from Coconut to protect and balance the scalp. INSIGHT is alsopetrolatum free, silicon free, paraben free, colourant and allergen free.
Shampoo, Conditioner and Hair Mask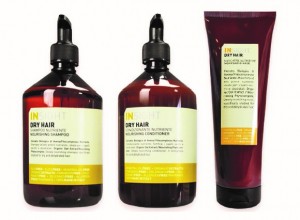 Nourishing Dry Hair Range: Organic Oat Extract, coconut oil, lllipe Butter, Sweet Almond Oil, Softening, Nourishing, Restructuring.
Rejuvenating Antioxidant Range: Organic Carrot Extract, Soy Butter, Jojoba Oil, Hazelnut Oil, Rich in Vitamin E, Soothing, Protective, and Fortifying.
Energizing Daily Use Range: Organic Lemon Extract, Apricot Butter, Sunflower Oil, and Corn Germ Oil. Nourishing, Hydrating and Protective.
Hydrating Anti-frizz Range: Organic Linseed Extract, Coca Butter, Cotton Oil, Hemp Oil, Emollient, and Softening.
Restructuring Damaged Hair Range: Organic Wheat Germ Extract, Olive Butter, Argan Oil, Rice Bran Oil, De-tangling.
Protective Colour Hair Range: Organic Macadamia, Henna Extract, Mango Butter, Grape Seed Oil, Emollient and Antioxidants.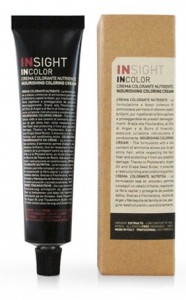 Purifying Anti Dandruff Range: Rosemary Extract, Organic Thyme Extract, Organic Sage Extract, Antiseptic Soothing.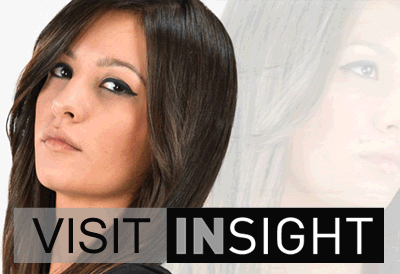 Fortifying Loss Control: Organic Horse Chestnut Extract, Menthol, Guarana Extract, Organic Echinacea Extract, and Energising.
IN Color: Principal actives of natural origins, Low content of ammonia,
Phytokeratin, Organic Argan Oil, Grape Seed Butter, 50 shades available